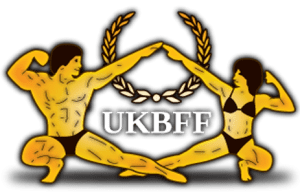 With 125 days to go till the UKBFF British Finals here at TEAM WILD we are training hard to bring in a condition that will meet the high standard the federation requires. 🙂
We're excited! Can you tell? We breath, think, sleep, live fitness and bodybuilding.
In our latest chest training video you can see just how we get to further develop our physique to fit the category requirements we wish compete at: Matt – Super Heavy Weight Bodybuilding, Yo – Body Fitness.
Our chest training often includes:
Machine Fly – 12-15 reps x 4 sets
DB Fly – 12-15 reps x 4 sets
Cable Fly – 12-15 reps x 4 sets
DB/BB or Machine Press – 12-15 reps x 4 sets
We have now started incorporating in our every day workouts leg workouts as well.
It is an area of concern for us and something we are excited to rectify.
For example, in our previous chest workout (as you can see below), we have integrated calves exercises:

How often do you train your chest and what methods have you found effective? Have you or do you combine your chest workout with any other muscle group or do you prefer to keep it separated?

For more videos on how we train any other muscle group, please visit our YouTube Channel.
We are covering our entire preparations towards the UKBFF British Finals as well! So please follow us if you wanna see our progress and subscribe! :0))
Thank you!
Another important aspect of training is supplementation. PROZIS products we use consistently to help with our training and recovery:
Intra-Workout BCAA
Post-workout Whey Protein
Unsure how to achieve your best when it comes to your fitness or bodybuilding goals? We offer an
online coaching service
. Get in touch!
PS: For exclusive discounts across the wide range of Prozis brands please use code in banner: