If you would like to be featured and/or advertise on this, we welcome you.
We accept content that is relevant to our readers and our popular posts and advertisements are related to:
Fitness and Bodybuilding (in general)
Personal, Sports Coaching (Motivational, Inspirational)
Sports Psychology
If you are a non-commercially inclined/unaffiliated blogger and would like to guest post for our sites there are no associated costs.
We consider unaffiliated individuals and non-commercially inclined writers those who:
– May or may not have a blog.
– Have a Blog (best if in a related niche).
– Contribute to a blog that is neither a link farm nor a pseudo-niche website/blog which aim is strictly commercial or for profit.
– Individuals not paid by a third party to write and/or place content in a blog.
Guidelines for Internet Marketing companies and those writing for/on behalf of third parties and/or interested in link building.
– Publication of an on topic -corporate careers related- article has a one time fee of USD 30 and for off topic posts the fee is USD 50 and will be labeled as sponsored next to the publish date (add USD 5 per extra link, up to 3).
If instead of submitting a post you need links placed in one of the blog's established articles, the fee is USD 100.
Payments are handled via PayPal and will be processed once the article has been approved and published. Your post and link will remain online indefinitely. If payment is not received within 2 weeks of publication, links and references to your site/client will be removed. If your company has a fixed schedule for payments, please let us know in advance.
Guest Posting Guidelines
• Your post must be unique and written exclusively for Team-Wild.com. This means that your post has not been previously (and will not be) published elsewhere on the Internet (you can use an excerpt on your blog or website with a link to our site where it has been originally published).
• Your article should bring added value to the site. This means that you should submit an article that you would be proud to use as a promotion of your writing skills, expertise or business.
• Your post contains a word count between 500 and 800. Longer posts are permitted when content is relevant (you may use Royalty Free images, graphs, videos and Infographics to convey your ideas or information).
•Your post is formatted into paragraphs with subheadings in order to make it easier for visitors to read it.
• Your Links should link to content related and relevant sites and should not be related to anything illegal or affiliate marketing links.
• Include a bio (aprox. 50 words or less) and author photo (optional; alternatively – set up a Gravatar image.) for the byline at the post bottom. Permitted no more than two backlinks (plus LinkedIn/Twitter/Facebook/Google+ link – optional).
• You are able to interact, engage and answer any comments from readers.
• You will promote the post via your own website and social media.
• Team-Wild.com reserve full rights to edit the post if required or remove your credits and links from the article with no further notice as a result of any violation to our terms.
Advertisement: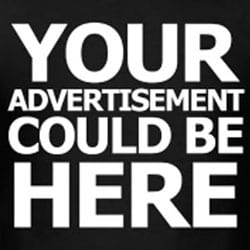 250 × 250 sidebar banner is $200 for 4 week advertisement

468 × 60 single post banner is $150 for 4 week advertisement. 

 728 × 90 header banner is $300 for 4 week advertisement.

 970 × 90 footer banner is $200 for 4 week advertisement. 
To submit a guest post, please contact us. We will reply within 7 days informing if we will accept the guest post or not. If we do not publish your post, you are free to use it in your own blog or to propose it as a guest post to other website.
We look forward to hearing from you and reading your posts, so please do not hesitate to contact us if you have any questions.