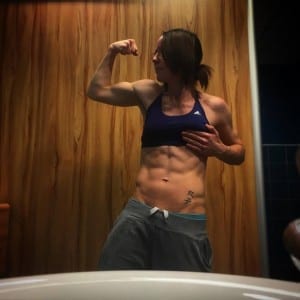 Quick stats:
Age: 25
Height: 160cm
Weight: 51kg
How did you get started with fitness and bodybuilding? What were the defining moments that have guided you towards the fitness and bodybuilding lifestyle?
I've always been into the gym, but never really had the motivation to stick to it, or I never really understood targeting each individual body part. Not until I started working with TEAM WILD. Being coached by these guys was a very defining moment for me. They helped me understand how much a big factor diet was, and how I should have been training.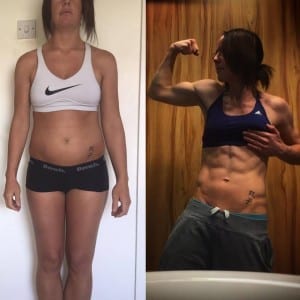 Where does your motivation and inspiration come from? What keeps you going to push harder?
I always struggled with motivation, until I started taking progress pictures. Once a week I would take a pic to check the difference, even the littlest change is enough to give you the motivation to stick to it.
I get a lot of inspiration from following fitness models on Instagram, etc. It makes you realize that as long as you work hard enough you will reach your goals.
What workout routine has worked best for you?
Super sets every time. They really make you feel like your pushing yourself out of the comfort zone.
What is your favorite muscle group to train?
Shoulders and chest.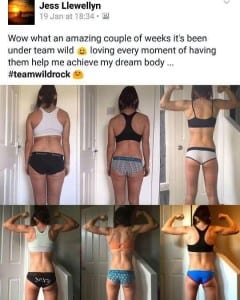 What is your approach to nutrition?
I never had any understanding of nutrition until I started my TEAM WILD PROGRAMME.
I'm not a expert on diet by no means, but I do have a better understanding … Now I've realized abs are made in the kitchen.
What is your supplementation like?
A good multivitamin and vitamin C and of course Gold Standard whey.
What is your cardio routine like?
My fav cardio is the stepper machine. I could run on the road for hours and not feel any benefit, but using the stair master I actually sweat and feel like I've had a good work out.
Do you prefer HIIT or SSCV?
HIIT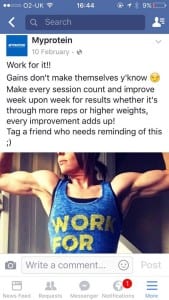 What are your future Bodybuilding / Fitness goals?
Like every person who's into fitness … I'd love to get paid for doing something in the fitness world, whether it's becoming a brand ambassador or doing some sort of personal training. The last few months I've become very passionate about training. My best moment so far in my fitness journey was when my protein used one of my Instagram pics to promote their products.
What advice and tips would you give to new beginners as well as well-established competitors?
My advise to new beginners into the fitness world would be "stick to it". You won't see results straight away… But when you do it will all be worth it.
Remember: Rome wasn't built in a day.
I'd like to thank well established competitors for being inspirational and for giving me motivation. When I see pictures from well established body builders it made me realize nothing is impossible as long as you are prepared to work for it.