We are incredibly impressed with friend and client (and soon to be athlete!) Stuart!
Stuart has been working with us since the start of November and we are delighted to say he has made some remarkable progress.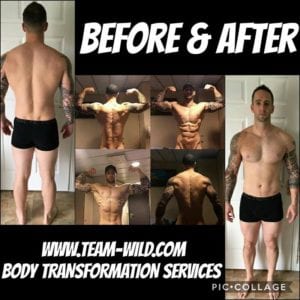 Together, we have worked to get Stuart in a brilliant position for a lean bulk and add mass leanly before cutting again for summer in the sun.
Stuart has worked tirelessly at his goal and despite being at sea for many weeks at a time, makes sure he gets his nutrition down him and his training done.
One can clearly see from Stuart's results he has stuck to the plan to the word and we could not be happier with his extraordinary progress.
Goes to show if you follow the plan and allow your coach to guide you you'll get to where you want to be and quickly!
Keep up the fantastic work, Stuart! Yo and me are incredibly impressed with you brilliant progress!
Changes your physique with TEAM WILD at www.team-wild.com/shop or message us with any questions! (or store SSL is in the process of being installed).
Sign up today for a better body with TEAM WILD!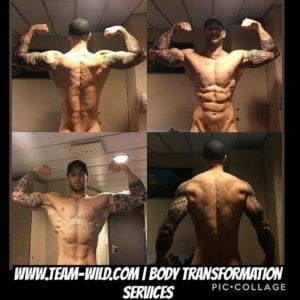 Our services include: