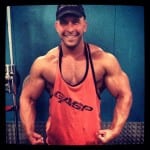 Matt Wild was born 20
th
September 1980 and spent his formative years in Ashby De La Zouch, Leicestershire. After a number of years of moving around, he now resides in Wolverhampton with his beautiful fiancée Yo Lazarov.
Matt proved his innate athletic drive in high school and junior Sunday league, playing football which in turn secured a future of sporting triumphs and trophies with various youth teams.
Matt attributes many of the lessons he has learned in sportsmanship to the time he spent playing football between 1990-2002.   
Inspired by the rewarding experience on the football pitch and the capability to scratch "football player" from his to-do list, Matt positioned himself for his next challenge. 
For years Matt has seen lean and muscled physiques (in the Men's Health style) in magazines and onscreen and found it was something that he wanted to achieve. He also discovered the allure of intense training, for fitness and a healthy shapely body, something of a huge interest as his interest in football waned.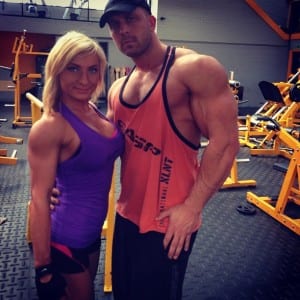 Within a few years of starting training and finding the Men's Health look something easily achieved he wanted to take it further and perhaps bodybuild.
Initially competition and bodybuilding shows were not of interest – simply a larger more muscle body was the attraction and again it was something Matt quickly mastered by 2009.  It was at this point a number of people had seen Matt's progress and body shape (winning a few online competitions on the way) and said he had a physique that was competitive and therefore should compete.
In 2010 Matt competed in his first UKBFF competition, came second and due to his extremely good conditioning, achieved an invite to the UKBFF British on his first attempt, something he would follow up with a majority of athletes that he has since coached.
He transitioned his focus to the intensely competitive sport as he realized football hadn't allowed him to fully define his niche and Sunday league football for the rest of his sporting days did not appeal.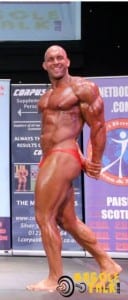 Starting out at 168 lbs in 2006, Matt grew to be 235 lbs within 7 years with sub 8% body fat – quite a dramatic transformation.   Matt has since competed in a small number of other UKBFF competitions, never coming lower than 3rd.
Matt was a Gaspari Nutrition UK representive from 2010 until 2013, and split from the company when there was a disagreement over the coaching and promotion of his fiancée Yo Lazarov and her potentially competing in the WBFF, something Gaspari would not allow as it appears.
This however opened a door for Matt and Yo as it allowed one of the biggest supplement e-tailer in Europe, PROZIS, to inquire and successful acquire Matt & Yo as PROZIS athletes BEFORE 2013 and 2014, indeed before Yo had actually competed. 
Indeed this worked out very well for all involved as Matt successfully coached Yo from occasional gym user to Body Fitness and Overall Women's Champion on her first ever show at the UKBFF North West 2013 after starting training on 29th October 2012 and winning the show on 5th May – just six full months of training under her belt. 
Yo competes at finals on 19th October and many have tipped her as a future champion and an inspiration in the sport.  Matt will next compete on 22nd September in the UKBFF Midlands Championship.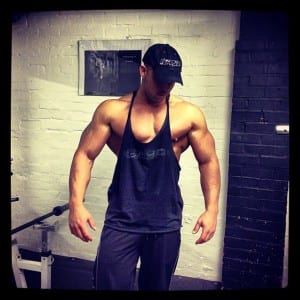 It is Matt's intention to "represent the sport of bodybuilding in a way that many people can relate to while maintaining the respect the sport deserves."  
Matt can be found on Forum boards such as on Fit Forum and MuscleTalk and is always willing to answer questions, provide tips and advice. So if you see him, do not hesitate to say hello!
In addition to his career as a Bodybuilder and his professional life, Matt also has the tremendous pleasure in coaching and training other competing athletes.
Matt has been featured on bodybuilding magazines such as Flex, The Beef and others.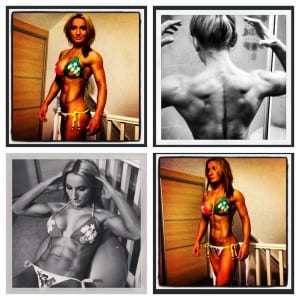 Yo Lazarov is a Careers Blogger for Express and Star, collaborator with Clinical Psychologist and Careers Blogger Fernando Tarnogol, and a contributor to a number of websites.
Graduate of University of Wolverhampton School of Applied Sciences with a Bachelor of Science with Honours in Psychology, and additionally hold a Life Coaching Diploma.
Career pursuits and passions include Psychology and Mental Health Rehabilitation, Automotive Electric Systems Manufacturing and Engineering and Retail.
Yo is the UKBFF UK Bodybuilding and Fitness Federation BODY FITNESS CHAMPION & WOMEN'S OVERALL WINNER,  winning 3rd place in the British Finals that took place in 19th of October 2013 – in less than a year training and first year competing.
She is coached and dieted by Matt.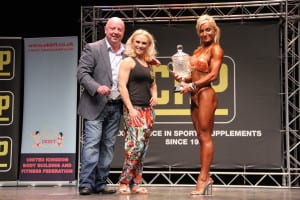 When she's not gymming, tweeting, facebook-ing and blogging, she enjoys the finer things in life: precious time with Matt, food, traveling and sports.