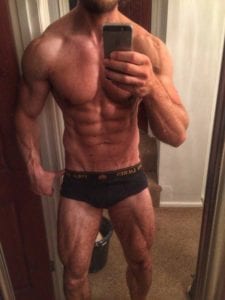 TEAM WILD client Ross approaches the end of his cut and he is looking superb.
Ross has been working with us now for 14 full weeks and looking superb.
A little diet adjustment over the next couple of weeks and he'll be even tighter and leaner and at the end a little depletion and carb up and he'll be ripped and full.
Looking superb Ross, keep up the great work!
————————————————————————————
Get TEAM WILD Coaching: team-wild.com/oc
Get the supplements we use rpgsn.com
See our YouTube: youtube.com/teamwildtvc
Visit our Facebook: facebook.com/teamwildtvc
See our Instagram: instagram.com/teamwildtv
#teamwild #teamfarah #rpgsn #bodybuilding #motivation #PCA #UKBFF #champion #mindset #training #workout #muscle #gym #GymLife #lifestyle #passion #hardwork #dedication #discipline #goal #vision #NeverGiveUp #NoPainNoGain #GoHard #followYourDream #BeLegendary #BelieveToAchieve #DSAmbassadorSearch