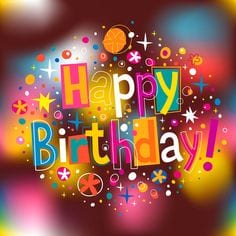 Today is our favorite coach's birthday and we have a SPECIAL BIRTHDAY DEAL from Matt here at TEAM-WILD.com/oc!
***£150 SAVING – £149.99 FOR 12 WEEKS COACHING TODAY ONLY!***
Since it's my birthday I'm feeling generous, TODAY ONLY we are doing 12 WEEKS for £149.99!
With TEAM WILD COACHING you will receive:
-Frank, no bull s**t advice. For example, if you need to lose fat before we bulk you etc we will tell you
-Tailored diet plan + adjustments (bulking or cutting) based on your individual needs.
-Tailored workout plan + adjustments including cardio schedule.
-Tailored supplement plan + adjustments.
-WEEKLY check-ins with SPECIFIC criteria (you must follow this, not optional).
-Unlimited EMAIL questions for getting in shape (please note; we are here to coach, not chat OR act as a life coach!).
-Changes to all above as you progress.
We do 12 weeks online coaching for £149.99.
Simply send a PayPal friends and family payment to yoandmatt@gmail.com and let us know your email for our questionnaire!
Let's get you into the best shape of your life! :o))
PS – If you have ANY questions, just let us know now – WE LOOK FORWARD TO WELCOMING YOU ONBOARD! :O))
_____
Click the link below -> subscribe to our channels and check it out !!!
Coaching: team-wild.com/oc
YouTube: youtube.com/teamwildtvc
Facebook: facebook.com/teamwildtvc
Instagram: instagram.com/teamwildtv
#teamwild #teamfarah #rpgsn #bodybuilding #motivation #PCA #UKBFF #champion #mindset #training #workout #muscle #gym #GymLife #lifestyle #passion #hardwork #dedication #discipline #goal #vision #NeverGiveUp #NoPainNoGain #GoHard #followYourDream #BeLegendary #BelieveToAchieve #DSAmbassadorSearch #wbff #ifbb #nabba