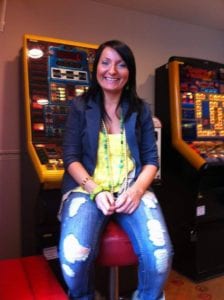 Every so often I am asked to say a little about myself. What my academic background is, interests, occupation, how Matt and I met, etc.
Well… The story is long, but I will trim it down.
Here it is:
Academically I hold a Bachelor of Science with Honours in Psychology degree, additionally I am a qualified and certified Life Coach.
My career pursuits and passions include Psychology and Mental Health Rehabilitation, Automotive Electric Systems Manufacturing and Engineering, Retail, Sports and Health Psychology.
Many say my personal competition or show experience is unlike any other out there, something that was not done before, so let me expand.
In October 2012 I started training after I made a commitment to my childhood dream to "win a medal" and this is Matt leaps in and will get back to this. I was 32 years old, realizing that some of my 'until I will be 30' dreams and goals did not materialize.
It was now or never. I knew I did not want to grow old without fulfilling this dream, wondering what if?… The thought of it brought tremendous pain and sadness. I did not want to allow performance anxiety and stage fright get in the way.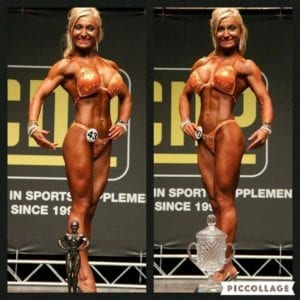 6 months later I competed in my first show with UKBFF in the Body Fitness Class. In 5th of May I became a champion for the first time, winning my class and the Women Overall division against well seasoned athletes.
See, the medal would have been won… as everyone on stage gets one by default.
However, this to me was more than just a dream come true, and that is how my life as an athlete begun… Having said that… I still had troubles calling myself an athlete, even after all results showing otherwise.
I signed up for my first UKBFF show whilst working full time as a Rehabilitation Assistant in a Psychiatric Intensive Care Unit, night shifts of 12 hours and day shifts of 13 hours. However, having such an intense job in such a volatile and aggressive environment did not hold me back and Matt was by my side every step of the way.
It would have been easy to say: I am beat, tired, abused, traumatized, exhausted, weak, hungry, depressed, anxious,  sick, but I chose to kept focused, work hard and earned: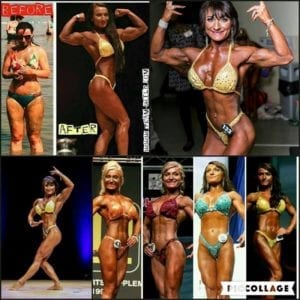 2013 UKBFF NORTH WEST | 5th of May | BODY FITNESS CHAMPION & OVERALL WOMEN'S WINNER
2013 UKBFF British Finals | 19th of October | 3rd place BodyFitness
2014 ARNOLD Columbus, Ohio | 27th of February – 2nd of March | 12th place (was ill)
2014 THE LOADED CUP, Denmark | 19th – 20th or April | 6th place BodyFitness
2015 UKBFF South Coast | 29th of April | 1st place Women's Physique
2016 PCA | 2rd of October | 1st place Athletic Figure
2016 PCA | 23rd of October | 2nd place Athletic Figure

Now I know you wonder, how can one fit everything in a 24 hours day?
During training and competition preparations my routine was structured:
– Start work at 7:30pm, work until 7:30am, go to sleep at 8:30 – 9am, wake up at 3-4pm, jump on the bike for cardio, shower/change/makeup (I know… I know… I love it), meal preparation, pack my work bag with food and clothing. Go to gym until 7:00pm, change and back to work. Train again at midnight, in my break.
During my day shifts:
– Start work at 7am, work until 8pm. Train till 10pm. Shower/change, meal prep. Sleep. Wake-up at 5:30am, cardio, shower, work. At times waking up at 4am for a training session before work.
I understand the struggles of life, show and competition preparation and time management. Making time for training, the meticulous meal preparation and everything else that comes along with it, alongside running TEAM WILD and helping others achieve their dreams, getting married, quitting my job and relocation to another country to start all over again.
I am a true believer of the saying: if there is a will, there is a way. We get what we work for, not what we wish for.
Here comes MATT! :0)) Matt leaped into my life around May 2012. We met to train together in August after being online friends for few months whilst coaching me.
Matt was the only person who did not laugh at my dream of stepping on stage and offered to help me get in shape. You won't believe how many laughed in my face and said I was delusional.
We became an item by October 2012 when he sat me down for that one very important question: are you going to do this seriously? Before that I was lacking commitment and consistency. I said yes and kept my word.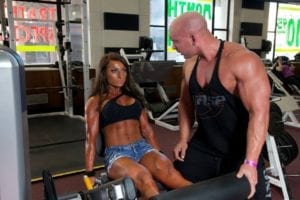 Along this journey I have the opportunity to meet amazing people, work with some of the best within their area such as coaches/nutritionists/trainers and posing coaches in the industry ranging from my coach and now husband Matt Wild, coach George Farah, sports therapists Karl Frankham and Jed Kampa, chiropractor Lucky Gidda, posing coach Leica and Mike Gelsei, posing coach Magda Lipinska, the amazing Cynthia James, photographer Gary Phillips and Fivos Averkiou to mention but a few.
Some of my sponsors during this journey are:
prozis.com
rpgsn.com
cynthia-james.com
glamcompetitionjewelry.com
bigredapparel.co.uk
Brand ambassador for bodyrocksport.net, Wild Taurus, to mention but a few.
When I'm not gymming, tweeting, facebook-ing and blogging, I enjoy the finer things in life: precious time with Matt, food (I am a cookie monster), traveling and sports.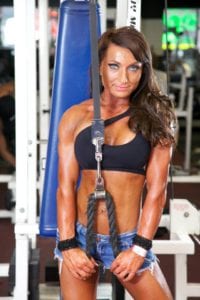 This is another place you can find out a lot more about me, our workouts and fitness tips, helping over 1.7 million people online get creative in the gym and get into the shape of their lives.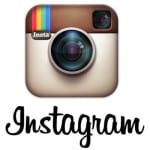 I am also available for:
Sponsorship Opportunities
Product Endorsements
Guest Appearances
Hosting
Spokesmodeling
Photo Shoots
Fitness Modeling